WHITEPAPER
SQream Reference Architecture
The SQream Reference Architecture document lays out the hardware and software considerations for a 50-100 user installation of SQream DB GPU data acceleration platform. Written with a technical audience in mind, the whitepaper details the benefits of SQream DB, while providing guidance to end-users on the correct configuration details for installation. Topics covered include: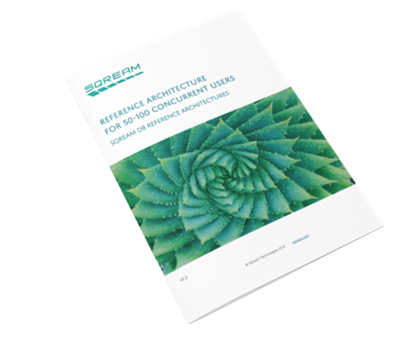 Complete Components Overview
The document describes in detail the server and network components for SQream's architecture.
Cluster Deployment Description
The pdf provides a breakdown of deployment details to ensure installation
exceeds or meets requirements.
Operating System Support
The whitepaper clearly lists the different OS support options provided by SQream DB.
This whitepaper also covers sample configurations, power and cooling practices, scaling capabilities, and more. Download the PDF now to get a full technical view of SQream DB.